Stars and Stripes Tennis Recruitment
Welcome to a bespoke service aimed at helping you gain a U.S. tennis scholarship and fulfil your potential as a student athlete.
As featured in the New York Times!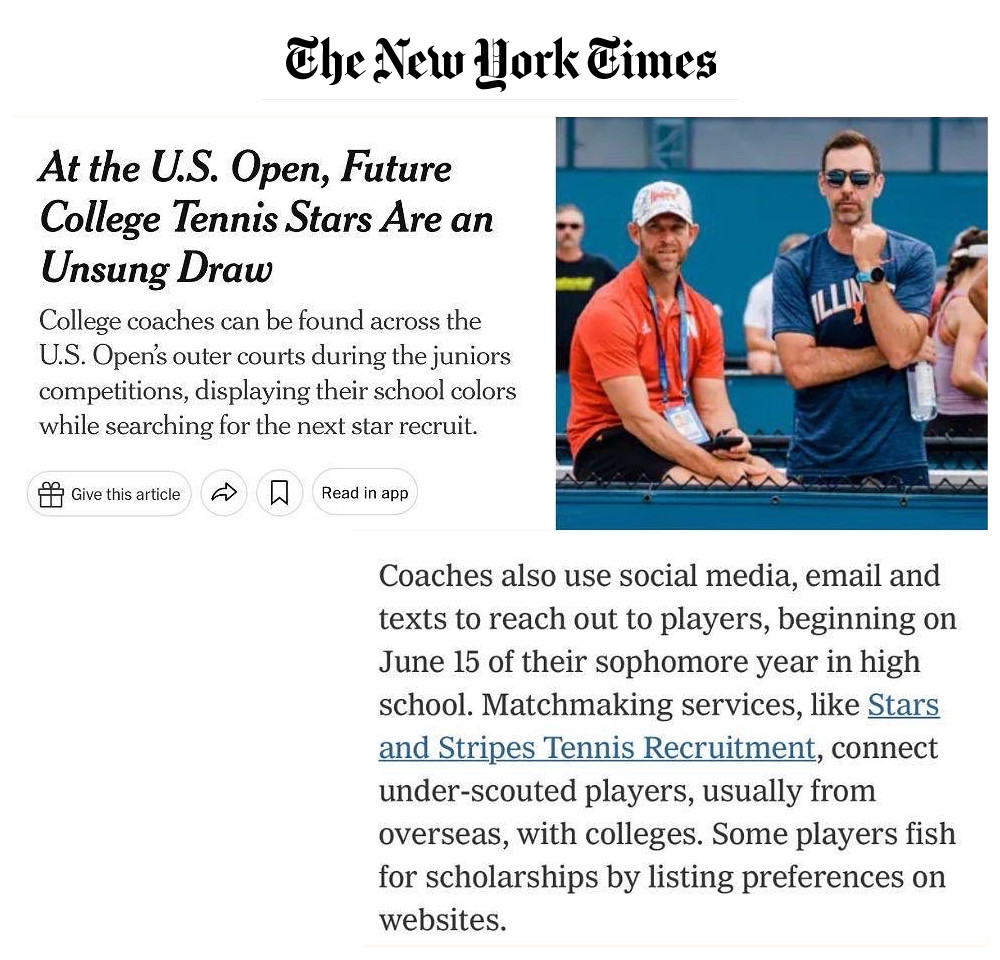 HARD WORK DOES PAY OFF
Reap the rewards of your training commitments over the years and gain a place at a U.S. college.
MOVE YOUR GAME FORWARDS
Compete in the hotbed of college tennis and gain a degree, surrounded by like–minded athletes, coaches and top facilities.
At Stars and Stripes we will be here to help you throughout the recruitment process. If you are looking for a college scholarship and feel you are of an appropriate standard then we would really like to hear from you.
LET US HELP YOU GAIN A LIFE–CHANGING EXPERIENCE!
"Believe you can and you're halfway there."

T. Roosevelt